On this Day in History: September 7
Hang on for a minute...we're trying to find some more stories you might like.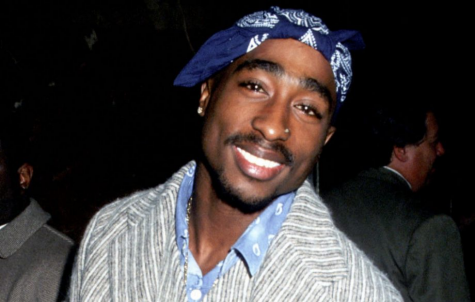 September 7, 1996:  On this day in history,  famous rapper, Tupac Shakur, was fatally shot in a drive-by shooting in Las Vegas, Nevada around 11–11:05 p.m. Tupac was not alone on the night of this shooting; he was with fellow rapper and friend Suge Knight. Shakur and Knight were stopped on Las Vegas Boulevard by police officers with the Las Vegas Metropolitan Police Department for having their music too loud and not having license plates. While stopped at a red light in front of the Maxim Hotel, a vehicle with multiple women pulled up on the left side of their car.
Ten minutes later, another car, a white, four-door car filled with four Southside Crip gang members, pulled up to Knight's right side, rolled down a window, and started firing directly at Shakur. He was shot at up to four times, in the chest, arm, and thigh. The one critical gunshot wound was inflicted in his right lung. Knight, the driver, was hit in the head. The vehicle had a flat tire and Knight's injuries were really intense, but they still made their way to the hospital that was a mile from the site of the shooting. They were pulled over by Bike Patrol, who contacted paramedics through their radio. They were both then rushed to the hospital.
Knight was released from the hospital first. He was released the day after the shooting.  Shakur, on the other hand, was held in the critical care unit  on the afternoon of Friday, September 13, 1996. Shakur later died of respiratory failure that led to cardiac arrest after they removed his right lung, which was shot at. Doctors tried to revive him, but could not. His mother, Afeni, made the tough decision to end all medical treatment and let him pass. He was pronounced dead at 4:03 p.m. that afternoon.