The Haunting of Hill House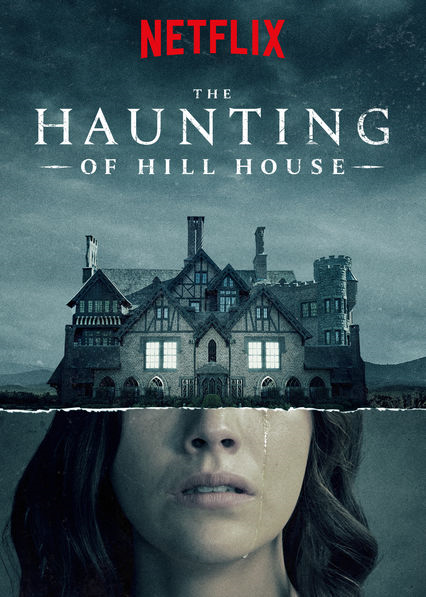 Hang on for a minute...we're trying to find some more stories you might like.
Halloween is here! Today is the day for a binge of candy, movies, and Netflix.
Let's face it, if you haven't started your Halloween movie marathons, you'll probably have one tonight. Ultimately staying up too late for a school night surrounded by candy wrappers and popcorn.
And if not, then your healthier than the rest of us.
Netflix released a new series The Haunting of Hill House. A 10 hour episode special that gives a new spin to Shirley Jackson's The Haunting of Hill House novel, a gothic horror that was published in 1959. The book has also been featured as a play, which may be something else to look into.
Speaking from experience, this take on a family of secrets and horror is something great for the bravest of you and your own loved ones. With jump scares, freaky faces, houses of complete mystery, and all around horrific stories.
You may start off a little confused and aching for the truth of the elusive "That Night" that the series is surrounded of.
Throughout the 45 minute to hour long episodes, you uncover bits and pieces of each character and what their view of what happened. As you learn to catch onto, each episode is focused on one character.
The greatest part of this series is that as you unlock more of that night, the clearer everything starts to make sense. As someone who is watching the series again with an understanding of the truth, everything is so clear. You find evidence that you didn't see before, details that make sense now, and develop greater sympathy for the characters.
A ten hour binge may not be the best thing for tonight, but at least getting started onto a great story, is a way to the end the night.
Happy Halloween and check out The Haunting of Hill House.
"A ghost can be a lot of things. A memory, a daydream, a secret. Grief, anger, guilt. But, in my experience, most times they're just what we want to see." – Steven Crain (Michiel Huisman), The Haunting of Hill House, Season 1: Steven Sees a Ghost
Rating: 10/10