On This Day in History: February 1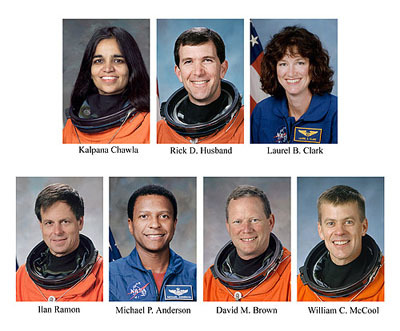 Hang on for a minute...we're trying to find some more stories you might like.
February 1, 2003 – On this day in history, sixteen minutes before the space shuttle Columbia was about to land, it broke apart over west Texas, killing all of the seven members. The accident occurred because a piece of insulating foam from the external fuel tank came off, which made a hole in the shuttle's left wing and let in hot gases. This was the second space shuttle lost in flight. Years earlier, the Challenger space shuttle exploded during liftoff, killing everyone on board.
During this launch, a piece of foam insulation broke off from the space shuttle's external tank and struck the left wing of the orbiter. NASA managers limited the investigation because there was so much damage, and when Columbia re-entered the atmosphere of Earth, the damage left an unimaginable amount of hot atmospheric gases to damage the heat shield and destroy the wing structure, which caused the spacecraft to become unstable and break.
After the disaster, space shuttle flight operations were restrcited for more than two years, as they had been after the Challenger disaster.