Student of the Week: Chau Win
Sarah Merkle
October 29, 2019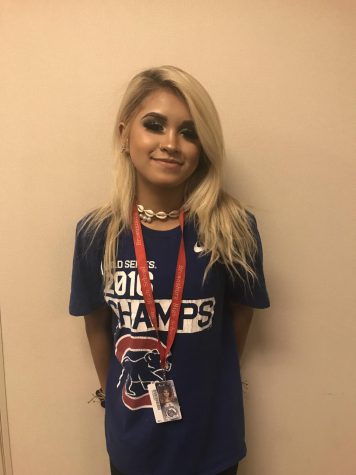 Chau Win is a hardworking senior at Brownsburg High School. Chau's work for Homecoming float building and Riley Week has gone a long way at BHS. Chau has big goals and plans set for herself in the coming years.
"After high school, I want to go to IU and major in biology," she said. "I want to pursue my career choice of a trauma surgeon or an anesthesiologist."Chau has achieved a lot in her senior year so far and has been very involved.
"I am really proud of actually being involved in the school," she said. "I didn't do any sports or clubs in high school, so joining Chain Link was good."As far as helping with Homecoming, Chau said, "It was my responsibility as senator to go out and help."
When did Chau first become interested in student involvement and leadership?
"I was in middle school. I grew up in Boston, and we had a student government. Also, I was vice president of that. I ended up liking it and wanted to be more involved in school, and I thought that would be a good way."
During Riley Week Chau worked hard to raise money.
"I helped out by collecting donations, so I started off by putting a bucket at my sister's nail salon and collected money there. Then I would go to soccer games and volleyball games. We would do 'Miracle Minute' and collect money from parents. It was all about the kids that week and all the efforts made were for them."