Pumpkin Cookies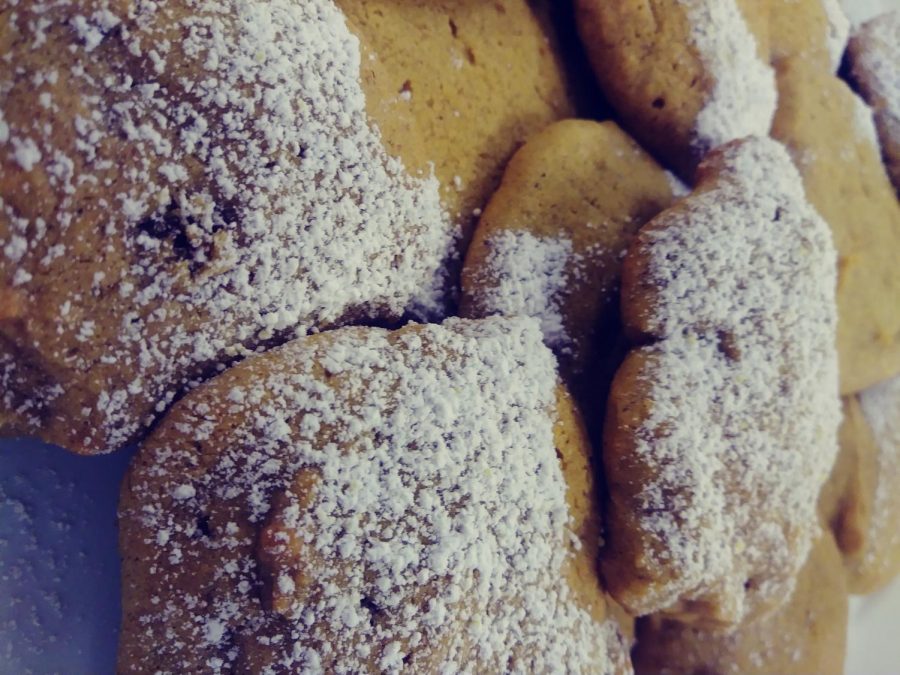 Ingredients
1 cup softened butter
1 cup sugar
1 teaspoon baking powder
1 teaspoon baking soda
½ teaspoon salt
1 teaspoon cinnamon
½ teaspoon nutmeg
1 egg
1 teaspoon vanilla
1 cup canned pumpkin
2 cups all-purpose flour
Directions
Preheat oven to 350͒ F. Line a cookie sheet with parchment paper or spray with non-stick spray.
In a bowl, beat the butter for 30 minutes to help lighten the mixture. Add in the sugar, salt, cinnamon, and nutmeg on medium to high speed while scraping the sides of the bowl occasionally. Add egg and vanilla and mix. Then beat in the pumpkin.
In a separate bowl mix together the flour, baking powder and soda with a whisk or fork then add dry mixture to the wet mixture.
Lay teaspoon sizes of the dough onto the baking sheet around 1 ½ to 2 inches apart and bake for 10-12 minutes or until the edges are a darker golden color.
Leave the cookies to cool for a few minutes and transfer to a plate or a container. Lightly sprinkle some powdered sugar on the cookies using a sifter.
Kayden Scott, 12, "They're so spongy!"
Grace Peterson, 12, "Oh my god, this is so good!"