Brownsburg Beats Avon in Football Sectionals
C'Lo D'Lopez
November 5, 2019
Brownsburg football hasn't beaten Avon in sectionals since 2014.
That all changed on November 1 when Brownsburg beat Avon 27-24. Such a monumental win over our rival school district (since 1961) is historic, especially when in this case it means we are advancing in the state football sectionals. While our BHS football team may suffer some losses like any other football team out there, we have never statistically lost a home game since 2016. Going into this, Avon came off an undefeated regular season, which had them slated as the number 1 team heading into the tournament. To any school, that can be a massive confidence boost. But for Brownsburg, it was go big or go home from here, and going big definitely paid off.
Kaleb Sherrell, a senior at BHS and running back on the football team, discussed the win.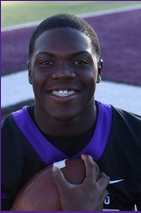 What was your mindset heading into this game?
"We had to stay focused. We knew it was gonna be a good game. We knew we always had to drive the ball and just to stay focused on our objective during the game and keep foot on our necks throughout the whole game and to never let up"
In what way did you celebrate this moment? How did the entire team feel about this win
"It was a big accomplishment to eliminate our rivals from the playoffs. Also we were all dancing in the locker room with Coach Hart and throwing water as a team"
Anything from your game against Avon that you feel like could be improved on before facing Zionsville tonight?
"Just to always have the drive. Most of the mistakes we made against Avon was small stuff. As long as we play hard and do stuff like we're supposed to, we should probably win tonight."
Any message you want to send out? 
"We appreciate the fans. The fans are really a big part against Avon. They help us drive down the field and stop Avons  offense. The fans are also a big part of the browsing football high school"