What You Might Not Know about Peppa Pig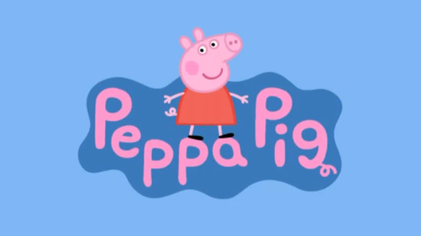 "Oink-Oink! I'm Peppa!" A seven-foot tall pig that roams cartoon shows for little kids to watch. With five seasons and 289 episodes of Peppa Pig, there is tons to watch. Minus a few special episodes, each episode lasts about five minutes. That's roughly 1,445 minutes of Peppa Pig. It can be found easily on TV or on YouTube. What do you really know about the show Peppa Pig?. Let's put your knowledge to the test.
Did you know that Peppa Pig was actually created by three friends? In 2000, Neville Astley and Mark Baker were looking for help to make a creation happen. With the help of Phil Davies, a producer, and with some extra money, they made the show happen.
Peppa Pig was actually taken to Channel 5 in the UK, and Nick Jr. in the United States. It was originally meant to air on BBC.
The first Peppa Pig episode aired in May of 2004. Within 12 months of airing the show to the public, the show had won $1.5 million in sales along with the British Academy Children's Awards (BAFTA) prize.
Since the first show, three people have voiced in the show Peppa Pig. Lily Snowden-Fine in season one, Cecily Bloom in season two, and Harley Bird in season three. Bird actually won an award in 2011 in BAFTA which made her the youngest performer to earn the award.
Originally Peppa Pig came from the UK. The show is played in more than 200 countries and is worth over a billion dollars.
Did you know that one of the shows were actually "unsuitable for broadcast." Australia was the first to ban a show from Peppa. In the show, the episode "Mister Skinnylegs" was wrong to show because daddy Pig was talking about how spiders can't hurt you. However, a huge fear of death from a spider bite is popular in Australia. Therefore, they banned the show because spiders actually can hurt you.
Miss Rabbit in the show won the Queen's award for industry. Miss Rabbit is a character who played many roles such as a bus driver, a librarian, a helicopter pilot, a fire fighter, a nurse, and more.
This leads to the next point about the Queen. Did you know that Queen Elizabeth, the Queen of England, watches Peppa Pig with her grand-children? She claims to be a fan of the show.
Peppa has its own theme park. Two, as a matter of fact. Peppa Pig World is opened in Hampshire, England, while Peppa Pig Land is opened at Italy's Gardaland Resort.
Did you know that the creators of Peppa Pig have been sued? A character in the show has the name Gabriella Goat, and there is an Italian woman named Gabriella Carpa. Carpa means goat in Italian; therefore, her being Gabriella Goat. To say the least, she was not pleased to have ties with Peppa Pig's friend, so she sued for $125,000.