The Chaos of January 5th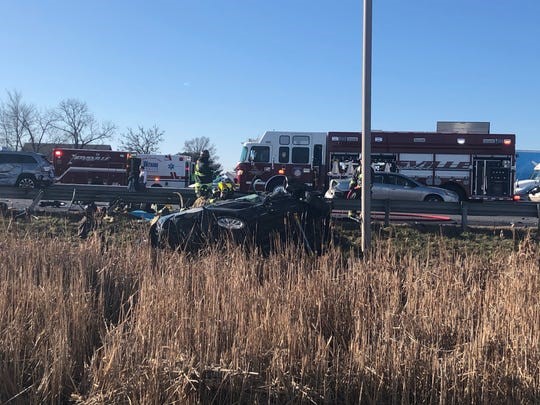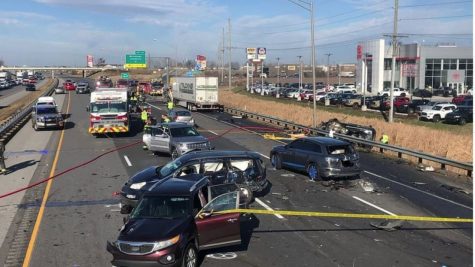 Click here for a live feed of the events
January 6th was a silent day at my house; it was eerie. I had to leave because it was just too weird to handle. My father said almost nothing through the whole day. He was just completely out of it, and that's very uncommon.
I know why he was like that. For the things he went through the day before, no one can blame him for wanting to disassociate. On January 5th, there was an eight-car pile-up and one semi-truck involved in a multi-vehicle accident.
Semi-Truck driver Matthew Lewis Small, 34, from Grandville, Michigan was putting his coffee mug down when he plowed into slowing traffic that cause the accident. There were 14 injured and two adult deaths, and one infant death.
Mariah Tomey, 21 and Kaden Kirk, 19 were killed in the accident alongside one-year-old Hadley Tomey, all victims from Lebanon Indiana.
The crash occurred on I-65 near Whitestown and Whitestown first responders made it the scene. This is where my father is involved. As a firefighter stationed between Station 71 and 72, his first day back after a week vacation to Virginia was kicked off at 11 a.m. with this deadly scene.
My father is a very brave man, but so are all other first responders. They had to tear apart a car that was smashed in between a semi-truck and a guardrail to try and help save a one-year-old child. But they could do nothing. And first responders have to deal with this on a daily basis throughout the entire world.
The driver that initially caused the accident was charged with three counts of felony reckless homicide and sent to the Boone County Jail.
There are accidents such as this one that happen every year. Distracted drivers and the like are everywhere on the road. From our phones to what we are trying to eat or drink, almost anything can cause a distraction when driving.
There are many states that try to create new laws and try to limit accidents from distracted driving, yet how much can we really do? Idaho has recently introduced a new bill that would make distracted driving completely illegal.
Police would pull over anyone they considered distracted and could give them up to a $90 ticket plus court costs, as well as charge someone for up to 90 days in jail and a $300 fine.
Steps are being taken to try to limit the epidemic of distracted driving; however, the toll of being a first responder is always going to be there. To be able to be a first responder, a person really has to think of what they would be able to handle. First responders are some of our strongest people, and they should have more of the appreciation for how much they handle in a full day.