New Cafeteria Brings New Opinions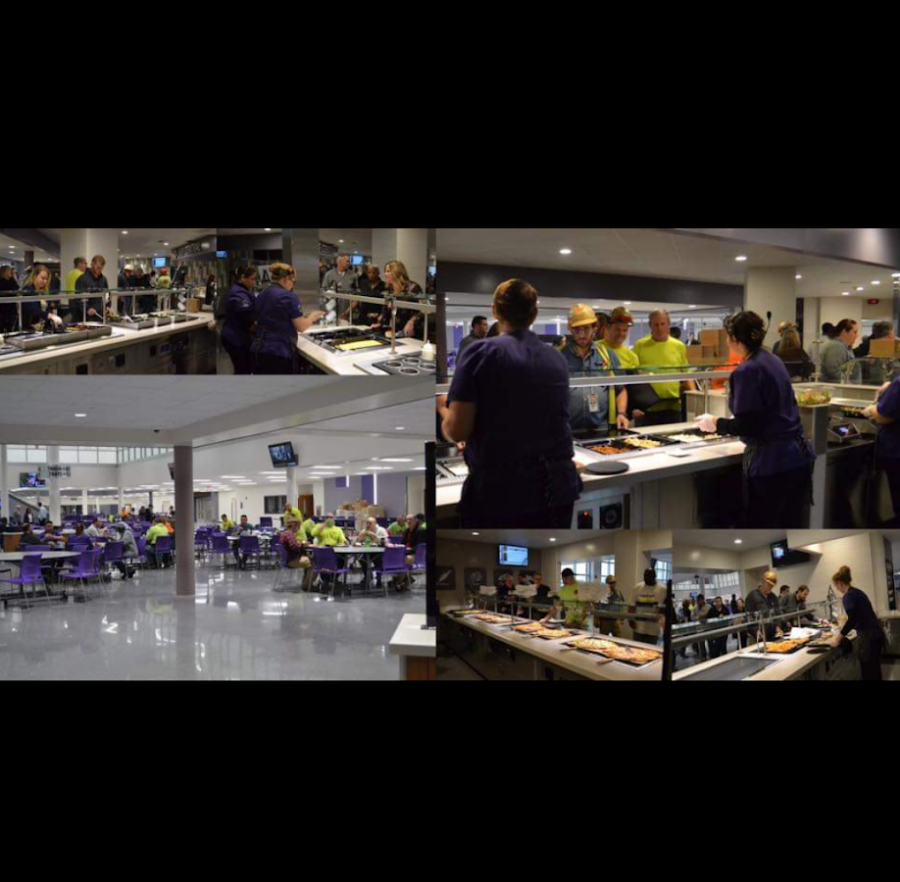 Caleb Peschke, Writer
January 14, 2020
There have been major changes that have been set in motion the past couple of years at Brownsburg High School. One of those is the brand new and improved high school lunchroom. This new attraction brought a brand-new Coffee Station, Chef Central where a chef will prep the food for you, Breadbox, Garden Greens, Hot Spot, Pizza Cutter and the Produce Market. The main downfall to this brand-new location at the High School is that the Junior Café has been completely eliminated from the campus. Freshmen to juniors have to mingle in the same café once again. They did not have to during first semester of the 2019-2020 school year. There is very little to dislike about café but there are still opinions on it.
Sam Hartmann said that she had never seen so many delectable choices in a school lunchroom. She alternates between a spicy chicken sandwich and a salad for lunch. She had hesitated on not bringing her lunch on the first day back to school but hasn't regretted the decision. Her only complaint was that she doesn't like the noise within the lunchroom, she says it echoes louder in there than it did in the last two she has eaten in.
Mrs. Petersen, Chemistry and Biology teacher, said that on the teacher-only day January 6, a ton of the teachers went to the Chinese line, while others chose to visit the pizza and sandwich stands. When talking to her, it was learned that the seniors are very jealous of the new café because they can't have any of it and do not get to experience it.
Many are surprised but delighted with the improved food that they're receiving this semester. Except for this year's seniors. Sorry, Team 2020.