Black History Month Reflections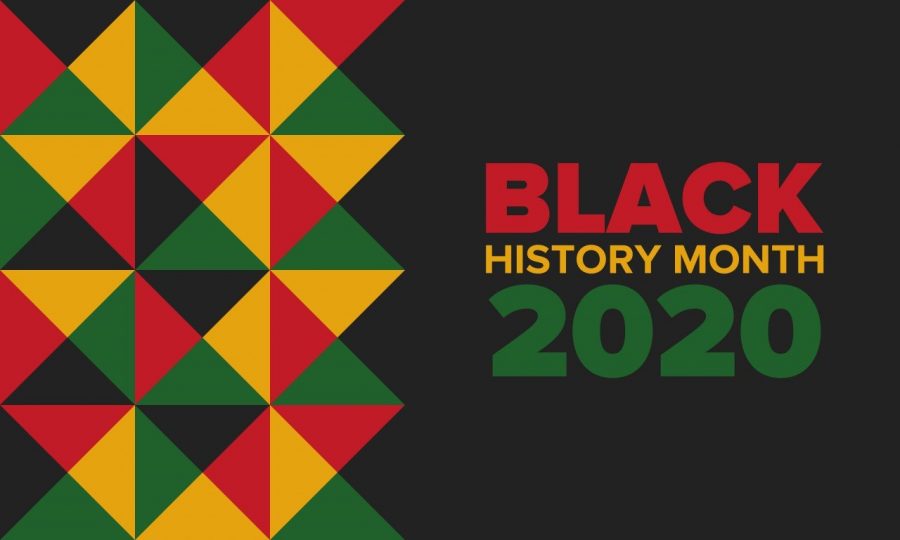 Entering into a new decade, we begin our year with black history month. Throughout February, there are often patterns in who we honor and when. Many focus only on those who made headlines and are still widely known. While nobody will ever be able to honor every person who made, and continues to make, a difference in the seemingly never-ending fight for civil rights, we should be highlighting as many people as we can.
Cori "Coco" Gauff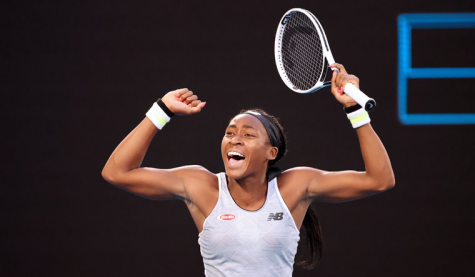 The fifteen-year-old is the youngest player to be ranked by the Women's Tennis Association after she came onto the scene in July of 2019. During her first big run at the U.S. Open, Gauff beat Venus Williams, grabbing the attention of tennis fans across the globe. She became a fan favorite even after her loss in the third round. Later in October of 2019 she beat and gained the respect of Serena Williams, who is generally regarded as the GOAT of women's tennis.
During the Australian Open this year, she and every other player combatted the air pollution caused by the bushfires. Many had to retire before they finished matches, but Gauff pushed through. In singles, she made it to the fourth round beating last year's title holder, Naomi Osaka, along the way. Gauff finally lost to another American player who went on to win the tournament. Coco Gauff has a bright career ahead of her and has the support of tennis legends behind her.
Charlotte Nebres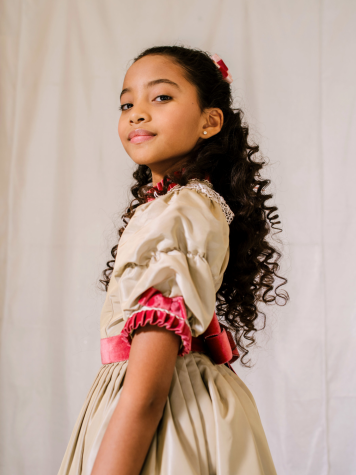 Nebres made history at the end of 2019, debuting as the first black dancer to play Marie in New York City Ballet's performance of "The Nutcracker". This show has been running every year for well over fifty years, a holiday staple across the country, and somehow has never had a black dancer play the lead. Her presence helped the ballet industry begin to push their own boundaries as it has long been an art form based on white beauty standards. Understanding the precedent involved in the role, Nebres was encouraged not to change her hair and given more makeup options than have been given to black dancers in the past.
Tony Dungy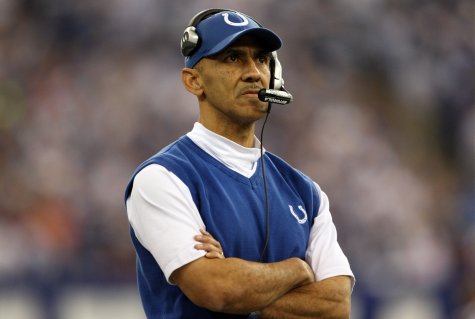 In February of 2007, the Colts stepped on the field to play in the Super Bowl for the first time since 1970. By just being there, Dungy made history as the first black head coach to reach the Super Bowl and a few hours later, the Indianapolis Colts walked off the field victorious. Dungy made history twice with one game.
Shortly after this win, Dungy retired from coaching and went on to work as an analyst for NBC Sports. There he was honored for his many accomplishments in the world of football that also included first head coach to ever beat all 32 NFL teams, youngest assistant coach and youngest coordinator at 25 and 28, respectively. In 2010, the Colts' added his name to the Indianapolis Ring of Honor located in Lucas Oil Stadium.
Jesse Owens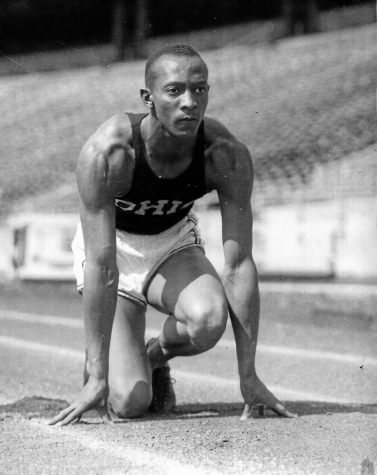 Although many people have set multiple records in their lifetimes, none have been able to replicate the way Jesse Owens set his first records. He attended Ohio State University and late May, 1935 he attended the Big Ten track conference in Michigan. Within 45 minutes, Owens set five new world records and hit a sixth, even after he was injured earlier in the week.
After falling down the stairs of his dormitory, a badly bruised back caused many to doubt he would perform well at the meet. The morning of, his condition was still so bad that he could barely reach down to touch his toes. He met with his coach and determined he could race, but he would have to check-in after every race to reevaluate.
Owens' first event was the 100-yard dash which he finished in 9.4 seconds, the world record at the time. This record wouldn't be beat for another 13 years. Following this, he moved to long jump where he knew he only had time for one jump before his next event would start. Obviously, it was enough as he jumped 8.13 meters, breaking the world record by 15 centimeters to become the first man to jump further than eight meters. His record stood for another 25 years.
Ten minutes later Owens was on the starting line for the 220-yard dash, which, until the 1960s, doubled as the 200-yard dash. Winning with a time of 20.3 seconds, he knocked out two more world records in one race. With the same set up, Owens moved on to the 220- and 200-yard low hurdles. Finishing in 22.6 seconds, he became the first man to ever break 23 seconds in the event, finishing almost five meters ahead of his closest competitor.
Frederick Douglass "Fritz" Pollard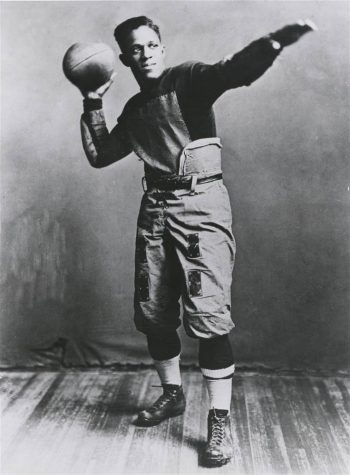 Pollard played football for Brown University and first had to fight the racism within the team. After they were able to see how talented he was, the team soon became his biggest supporters, which he needed to be able to survive some games. Pollard became the target on the field, often getting attacked at the bottom of the dogpiles. College football fans became so aggressive that he was often escorted on and off the field by police officers.
He served in the army during the last three years of World War I and came back to coach at Lincoln University for three year, after which he signed to play with the Akron Pros. Even though he was one of a few black men in the game, he thrived. Rarely leaving the game, Pollard played quarterback and running back along with returning punts and kickoffs. He mastered every aspect of the game. He even was named the player-coach for Akron, making him the first black coach in the NFL.
After the end of his football career in 1926, Pollard became a successful businessman. Once he left the game there were no black players in the league and the teams began to collaborate to make sure it stayed that way. Pollard took it upon himself to provide opportunities for young black men trying to make it into the NFL. He created a team of his own to showcase the incredible talent that they had to put pressure on the league to reintegrate, which they eventually did in 1946.
Bobby Marshall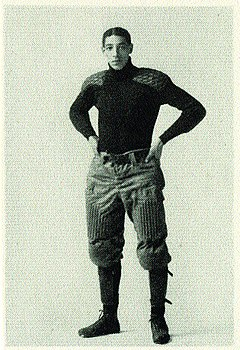 While he is also well known for being the first black football player in the NFL alongside Fritz Pollard, Marshall excelled in every sport he played. Throughout high school, Marshall focused on tennis, football, hockey, and baseball, but he also dabbled in basketball, wrestling, boxing, and bicycling. When his mother died in early 1900, his focus shifted and he got a job to help support his family while still trying to maintain his athletic excellence.
Marshall was able to continue his football and baseball careers while he attended the University of Minnesota to earn his law degree. In both sports, he led the teams to victories in the Western Conference, now known as the Big Ten, becoming the first black football player in the conference. After graduating in 1907 he went on to play for the Minneapolis pro teams in both sports. From 1920 to 1924 he played for the Rock Island Independents, the Minneapolis Marines, and the Duluth Kelleys. Although many only remember Marshall for his football career or his baseball career, he's been dubbed "one of America's best all-around athletes" on more than one occasion.