Shows from Our Childhoods You May Have Forgotten
Patience King
February 28, 2020
Brain surge, hosted by Jeff Sutphen, was a gameshow that made it fun to lose; maybe even more fun than it was to win. Participants faced three levels of the game, testing just how much skill they have visually, mentally, and thoughtfully. This show was all smiles, where everyone went home with a prize. Some of its most iconic moments featured the "face wall" or "brain drain".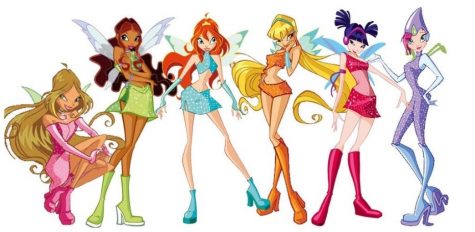 Airing in 2004, Winx club was centered around six high school girls with the job of saving the universe. Stella, Flora, Musa, Layla, Tecna, and Bloom are all considered special earth girls with different sorts of magical powers. Throughout the show, they're faced with several enemies, all with the plan to stop the Winx club.
In 2003, Nickelodeon premiered My Life as a Teenage Robot. XJ-9, or Jenny Wakeman, has the sole purpose of protecting the earth and keeping everyone safe; she also just so happens to be a sensitive high school girl. The show's focus is how much Jenny wants to do all the things she wants to do, while balancing that with her responsibilities as earth's savior.
Invader Zim is centered on an alien boy from Irk named Zim, who was sent to Earth in hopes of pleasing his leaders. What he doesn't know is that they really sent him there in hopes of him getting killed. Once he gets there, he's able to disguise himself as a pretty regular human boy, with his robot Gir. Throughout the show, he is troubled by Dib, the only human that knows who Zim really is.