The Joys of Fall Break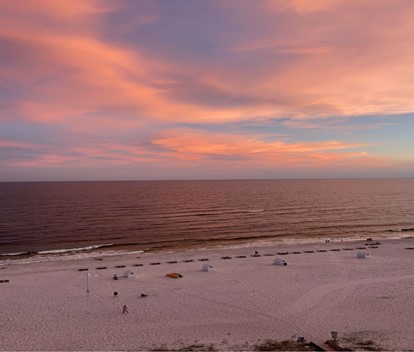 Fall Break: the two-week period with no worries of school or responsibilities, only relaxation.
The ending of the first quarter and the start of the second quarter of school. For BHS, Fall Break started on October 9 and ended on October 24. Prior to break, students were met with mid-term tests, essays and/or major projects to wrap up their first quarter. With all the stress and hard work going into the projects and tests, Fall Break was a source of relief and relaxation for students.
Many activities and opportunities occur throughout Fall Break. Some families stay home and relax for the two weeks or go on vacations to Florida or Alabama. My family went to Orange Beach, Alabama for almost all of break. While there, a waitress talked about how the kids at Orange Beach only got a total of four days of break, one being a virtual school day.
When asked about if our fall break is too long or short, Sophomore Tristan Bronkella responded, "I think that the break is long enough because you can have a week of traveling somewhere and a week of staying in town."
Though on break, school can still affect vacation plans and Fall Break. With seniors, Fall Break is a great opportunity to go on college visits or submit college applications. For the other classes, it's just a time to work on reviewing material for class or major tests.
"I didn't have anything I necessarily had to do but I did refresh myself on things I needed to know for the PSAT," Sophomore Ben Riess said.
Without the worries of school or responsibilities, students can start the day whenever they want and do whatever they want.
"An average day is waking up at 10 a.m. and then making a peanut butter and jelly sandwich then playing spikeball for the rest of the day," Senior Matthew Scholz said.
Fall Break is full of many opportunities and relaxation for many students. Some students like to do nothing all day and others get work done for either school or their clubs.