Humans of BHS: Art Teacher Katie Baughman
In an interview with Mrs. Baughman, one of many art teachers here at BHS, she shared her story.
Q: How did you get here?
A: I went to Indiana Wesleyan for nursing, and then I switched to dental hygiene. I had to transfer to IUPUI because they didn't have it there, and I lost a lot of credits. I needed one more credit to go and apply to the dental hygiene program, I was not about to wait a year for that though. I switched to undecided, then math and bio double major. I knew I wanted to be a teacher. I didn't know which subject, so I did both of those. Then I had a professor say I needed to be an art major; it was a painting class for non-art majors and she was like "you should be in art education" and I didn't believe her, but she asked "has anyone else told you that?" I said "yes, my dad" and she told me "well stop ignoring him and listen and be an art teacher." And she was right. It's exactly where I was meant to be. I love it.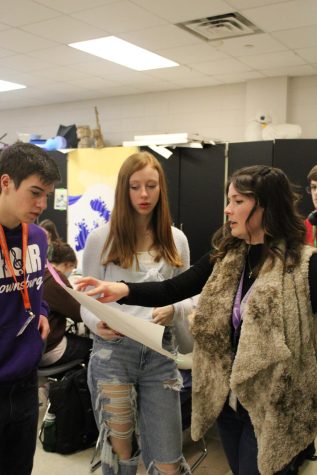 Q: What's your favorite thing about working here?
A: My favorite thing about working here is the kids. All the personalities that I get in one class plus the people I work with.
Q: Why high school?
A: So, my degree is preschool through seniors. I always wanted to do secondary. So middle or high school, because I think it's more about inspiring as an artist and a person more than teaching them skills and techniques. I just really wanted to have that foundation of teaching kids not only to be better artists, but also just better humans and I thought that was a critical role. High school is kind of where you become who you're going to be. So, kind of that last chance.
Q: How do you plan on spending the rest of your career?
A: I want to be a teacher. I think some teachers have the goal of being like an administrator. I don't want to ever lose that connection with the kids, to not deal with the politics to not deal with the logistical sides of things, but to deal with the kids and their real-world problems, their lives and make them feel important.
Q: Why?
A: Because someone needs to listen. Someone needs to listen to them.
Q: Where did you learn this from?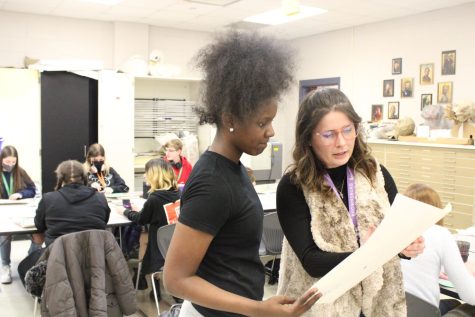 A: I had a really great momma. To be honest, my faith. My faith I think teaches me to except everyone where they are at. No matter who they are, they are that way for a reason; either they are going through something and they need a break, or they just need someone to listen or they need someone to talk. Some kids complain to complain, and they don't want a solution and that's ok. Being able to just absorb that vs. combating that is the best way to put it.
Q: Why do you not share anything too close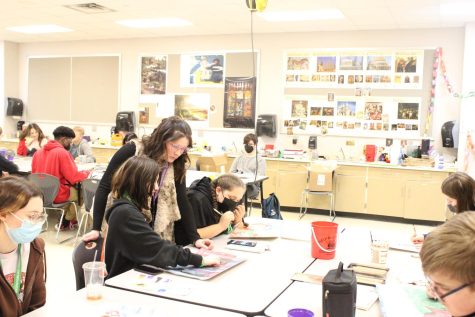 to you?
A: So, when I was in one of my education blocks, I had a professor who told us protect your private life. We live in a society where kids are recording everything, they're tracking everything and anything you put out is fair game. So that professor was very adamant that you don't share if you are married or not, if you have kids, you don't share where you live and I thought it was over the top, but then I had a student who back when I had social media shared one of my pictures from my account and put his face on other people. He posted them on his social media. It felt like such an invasion of privacy that I am kind of a public figure at least in this high school. My job is on the line, daily. Trust me I wanted to be a teacher, so I took the straight and narrow, so I don't have anything to hide. You don't need to know until you graduate.
Q: How would you describe yourself?
A: I would describe myself as extroverted. I am definitely a people person. I am very service oriented. Within my family, I am the one that helps. With that, I am always the one who jumps in.