Kamila Valieva Doping Scandal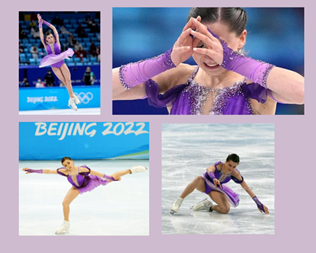 15-year-old Russian figure skater Kamila Valieva failed her drug test on December 15, 2021. Her sample was not run until February 7, 2022, which tested  for three heart-related substances found in her system including a banned substance called trimetazidine or TMZ.
In the meantime, Valieva helped Russia win gold for the team competition short program for the Beijing Olympics with a score of 90.48, making a new world record. Valieva also became the first woman to land a quadruple jump in the Olympics.
The news was released almost immediately after her win, which evidently threw Valieva off her game when she was finally allowed to compete again. Her performance became very strained with forced smiles, stumbles and falls. Valieva had been immediately suspended by the World Anti-Doping Agency. Following this, Valieva sent an appeal to the International Olympic Committee, with the ROC defending her and stating a point that Valieva did test negative for any banned drugs both before and after December 25, 2021. The International Olympic Committee only cleared her to skate a day before the women's event, as she is not to blame for the delay of her test results.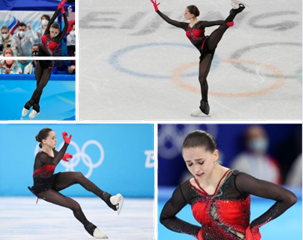 Under the conditions, if Valieva placed first, second or third, the medal ceremony would have been postponed until her case has been resolved. She ended up placing fourth in the Women's Olympic Figure Skating 2022, with a score of 224.09.
The 15-year-old not only received massive hate, but also many threats. However, the media is now shifting their attention to the adults around her, specifically her coach Eteri Tutberidze, who has a history of injured skaters and restrictive diets.