The focus of the Environmental Club is to inform the school about the environment and take out the recycling bins. The club taking these out might not seem like a big deal, but this task helps out many people. If they didn't take out the recycling bins, our classrooms would be filled with cans and papers.  
A few of the club members are senior Juliet Jones, junior Andrea Zhang, junior Savannah Hendrick and freshmen Anna Pierce. This club is very welcoming, and the students care about it deeply. It's a club that tries to make a change to the environment. "I think the purpose of Environmental Club is to primarily help the custodians with the recycling. We are able to do the recycling on the second floor to take some responsibilities for the changes we can make in the environment," Jones said.
In the club, they try to do many activities to get the students involved in the community. "We get the opportunities to go to the parks and weed wrangling and picking up recycling, "Zhang said. These opportunities give
the club members a chance to help out the environment. Jones mentioned that she wants the club to be more involved in the community and how little changes could impact the environment.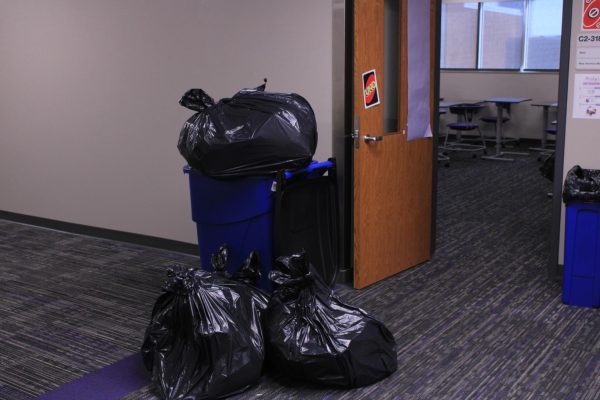 The club wants to make the school more environmentally friendly by making some changes to the school. "Last year we were talking about implementing a composting system for food in the cafeteria. A lot of food is wasted every day, but we can save some of it to go back into the environment," said Jones. This hasn't happened yet, but they are thinking of ideas. 
A lot of the people in the club are really close to each other. They try to make everybody feel included. "I think that everyone in the club has a good connection, and we all work together towards the same goal, which is to make a change for the environment. We all spend a lot of time together, and throughout the year, we become close," said Jones. It takes a little while to become close, but they eventually come together. Even in situations that are not the most comfortable they try to make you feel better. "I love just being there. The club sponsor is super nice. The president is super extroverted; she always figures out ways to make it not awkward," Zhang said.
In this club, you get opportunities to make new friends and be with people that want to do the same thing as you. The club members believe that we all should take care of the environment "because it was here before humans, so it deserves to be taken care of," Hendrick said.